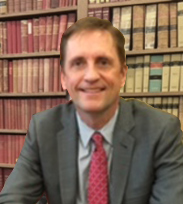 Tom Balka is a Criminal Trial Lawyer. Born in Kenora, Ontario, he attended the University of Manitoba, where he graduated with a B.A. He received his law degree from Queen's University in 1986. He has 30 years of experience, practicing exclusively in the area of criminal defence and criminal appeals.
Mr. Balka has wide ranging experience in all facets of criminal law, including complex criminal litigation and many murder trials, including the defence of First Degree Murder cases. Mr. Balka's successful defences in murder cases have resulted in findings of not guilty, not criminally responsible, the withdrawing of charges, and guilty of lesser offences.
Mr. Balka has also been counsel in a successful appeal of a Murder Conviction before the Ontario Court of Appeal. He has argued cases of Sexual Assault, Impaired Driving, Drug Offences, and numerous other appellate matters before Ontario's Highest Court.
A large part of Mr. Balka's practice has been arguing jury trials. Mr. Balka has successfully argued jury cases in many communities in Ontario, including: Oshawa, Whitby, Port Hope, Cobourg, Picton, Kingston, Belleville, Peterborough, London and Toronto.
Mr. Balka has been qualified to practice law in the Territory of Nunavut and has argued before the Nunavut Court of Justice in Iqaluit.
Mr. Balka has lectured at educational programs for lawyers on various criminal law topics. He has regularly taught law courses at Trent University. He regularly speaks to community groups and conferences on various facets of the Criminal Justice System. Mr. Balka has been a director of the Durham Region Law Association. He has been a member of the Criminal Lawyers Association since 1989. He was, for many years, a Director of the Criminal Lawyers Association. He has been on numerous committees advancing the interests of a strong justice community.
Other legal experience of Mr. Balka includes representation of defendants appearing in front of Professional Disciplinary Bodies, as well as appearing as counsel before the Criminal Injuries Compensation Board. He has also appeared as counsel during Judicial Inquiries, most notably the Inquiry into the Wrongful Conviction of Guy Paul Morin. Mr. Balka continues to live in Oshawa with his wife, Kelly Spear, and his three boys.
To schedule a consultation with Thomas, please email Ashley at akrawchuk@oshawalaw.com.
About Us
We are a dedicated group of Oshawa Ontario, criminal, civil trial, and personal injury lawyers, passionate in our fight for the rights of our clients.
Contact Us
Address: 219 King St. East, Oshawa Ontario L1H 1C5
  1 (866) 245-5063
  (905) 576-3402
  obk@oshawalaw.com