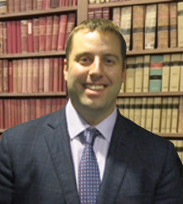 JUSTIN A. GUILE – born Oshawa, Ontario; admitted to Bar 2009, Ontario. Education: Queen's University, 2008, J.D.
He also graduated with an Honours B.A., magna cum laude in history and political science from the University of Ottawa.
About Us
We are a dedicated group of Oshawa Ontario, criminal, civil trial, and personal injury lawyers, passionate in our fight for the rights of our clients.
Contact Us
Address: 219 King St. East, Oshawa Ontario L1H 1C5
  1 (866) 245-5063
  (905) 576-3402
  obk@oshawalaw.com